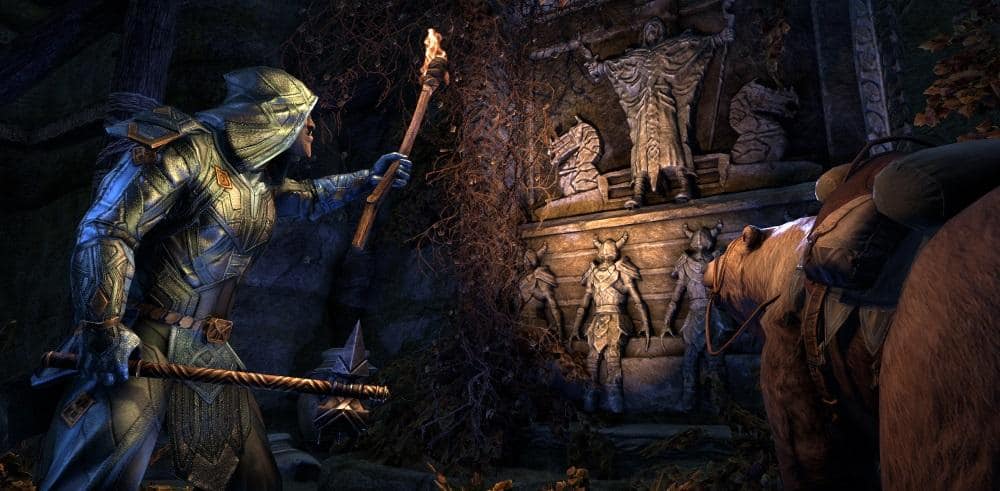 Greetings everyone! It's that time of the year again where we sit down, take stock of what we've done in the last year, and look ahead to what is next.
LOOKING BACK AT 2017
2017 was a huge year for us. We added more than two million players to the game, many of whom came on board to check out our very first Chapter,The Elder Scrolls Online: Morrowind. This was the first time we added anything larger than a DLC to the game, and the reception (and success) of ESO: Morrowind was huge. Many of you returned to the game to check it out, and of course, many new players started their journey in Tamriel based on the excitement of exploring such an iconic—and nostalgic—location.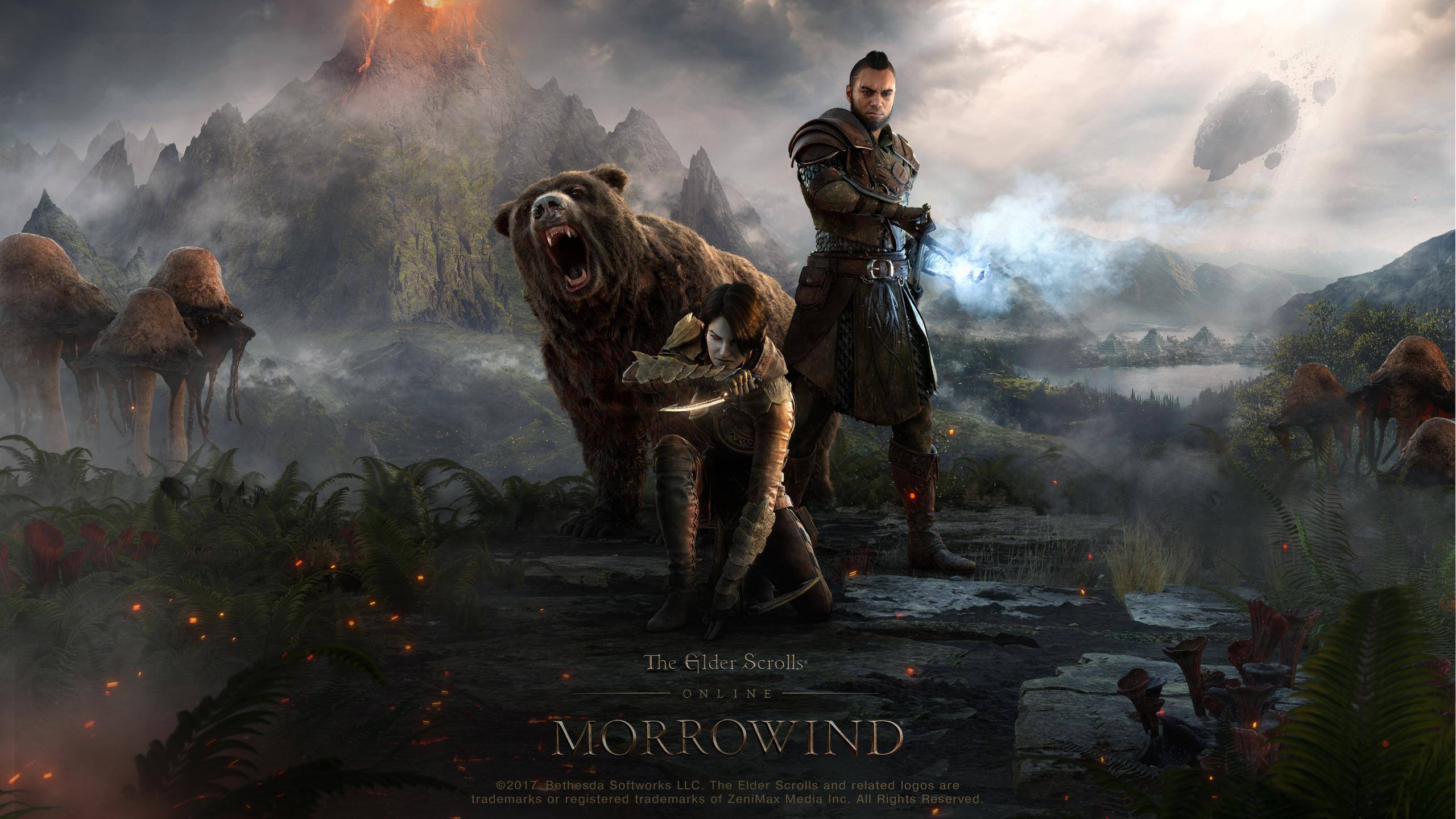 In addition, we surpassed 10 million total players in 2017, a huge milestone (and this number doesn't include beta or free trial players). We are very proud of this achievement, but we're also humbled by the scale of what we have built and the community that enjoys it. Thanks to everyone for being a part of ESO—we couldn't do it without you.
HOMESTEAD GOES LIVE
There was a lot more to 2017 than ESO: Morrowind, though. We launched Homestead as a free update in February, adding player housing to the game. We are thrilled to see the wonderful things you guys have built with Homestead—the creativity out there in the ESO community is nothing short of amazing, and we've loved sharing them on social media channels and our website.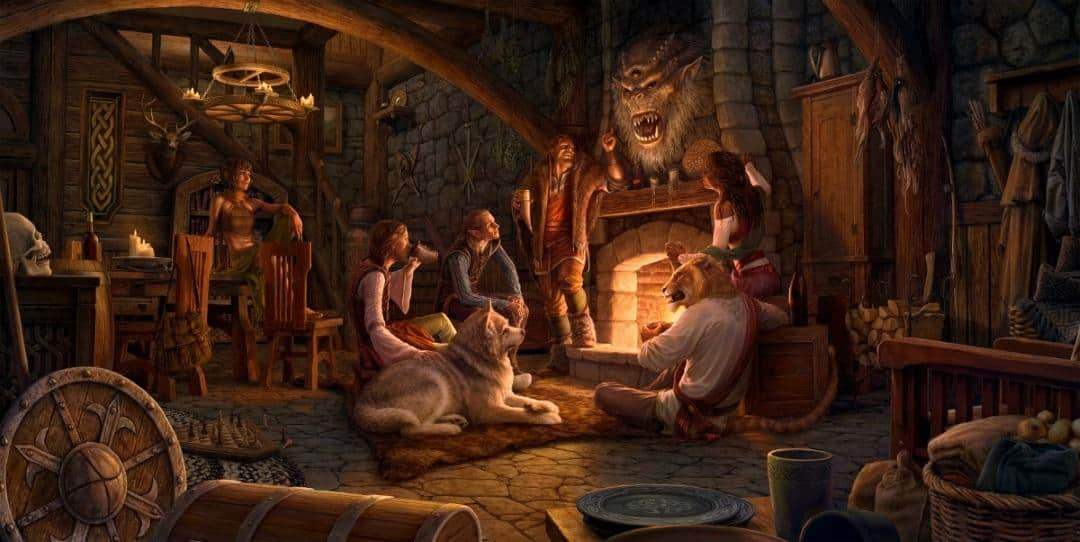 We are going to add more to Homestead over time, and I'm happy to announce that home storage is coming to ESO in early 2018, giving you the ability to store inventory items in your home. You all have been asking for it ever since Homestead launched, and it's coming soon. We'll release more information about how the home storage system will work shortly after the first of the year.
NEW ADVENTURES ADDED IN 2017
We began last year with a very exciting announcement of ESO: Morrowind livestreamed on Twitch at the end of January, which kicked off a huge five months or so for ESO. Because it is such an iconic area of Tamriel and there is so much nostalgia from The Elder Scrolls III: Morrowind, the announcement got a lot of notice and generated a lot of buzz around ESO in general.
I think it is safe to say that the content in ESO: Morrowind includes some of the best quests we have ever created in ESO (although I always have a soft spot for Orsinium, which I love). The level of writing and the memorable characters you meet along way have raised the bar for all future DLCs and Chapters.
The Clockwork City DLC is a fitting bookend to our "year of Morrowind"—it also lets you explore a really different part of Tamriel, one that has been in previous Elder Scrolls games, but had never been fully explored. The long conversation you have with Sotha Sil at the conclusion of the Clockwork City's main quest is one of my top-five moments from ESO. The Clockwork City DLC also introduced our first Mini-Trial, which is 12-player co-op content, but with fewer bosses than a regular Trial. Based on the positive reception we got from it, we'll be adding more of these in the future.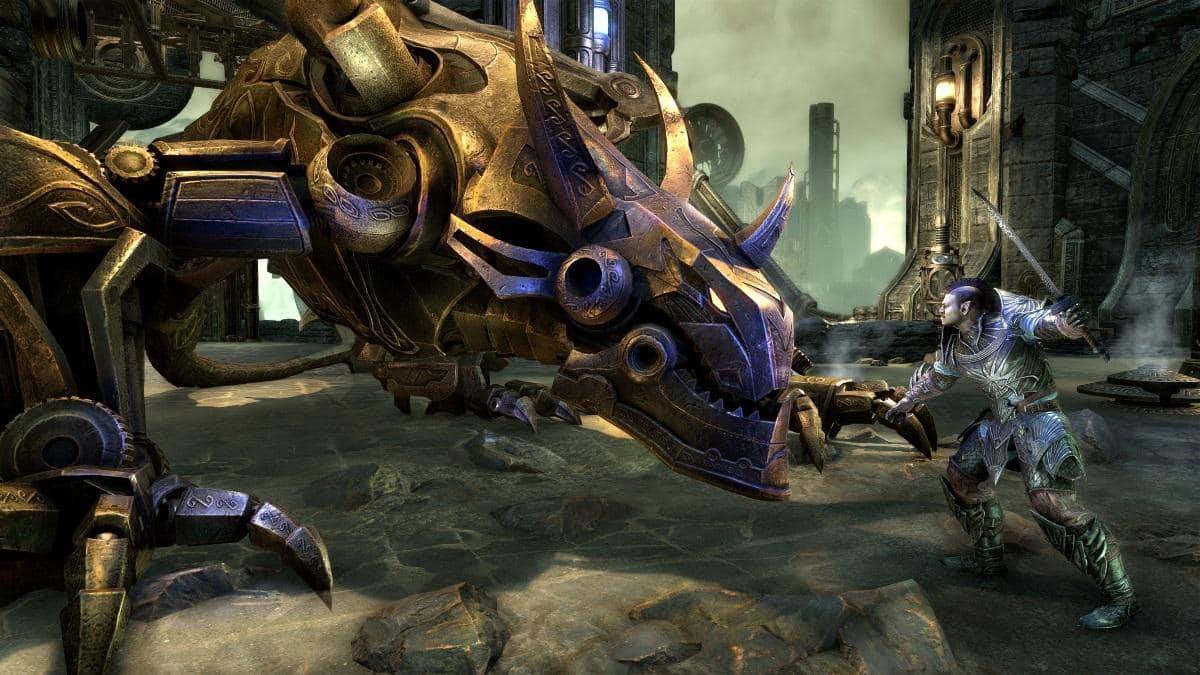 And, of course, the Horns of the Reach DLC added two fantastic dungeons and showed our continuing commitment to supporting and expanding co-op group play. Expect to see more dungeon content every year, including two in 2018.
COMMUNITY EVENTS
We focused on doing more community events in 2017, and we ended up meeting with fans in Cologne, Germany twice (once for the Roleplay Convention and once for Gamescom), as well as at PAX East in March and PAX West in September, E3 in June in Los Angeles, and at TwitchCon in Long Beach.
Meeting with fans and the community is one of the coolest things that we do, and it's always great to get out and meet players who enjoy the game as much as we do. We hope to see you at an event in 2018!
IN-GAME EVENTS
Of course, not everyone can make it to a community event, which is why we have a ton of in-game events—so you can enjoy a fun time, meet new people, and earn in-game bonuses and special themed rewards.
In-game events have been one of the most requested features in the game, so we did a lot of them in 2017: Jesters Festival, Witches Festival, Midyear Mayhem, New Life Festival, a couple of free play weekends, an ESO Plus free trial, DLC anniversary events, and, of course, the return of the very first event we did: the ESO launch anniversary.
LOOKING FORWARD TO 2018
I'm very happy to say that you can expect three more DLCs and a full new Chapter for ESO in 2018. We're not slowing down, at all. There's so much to do and explore in Tamriel, and we are very excited to take you to some highly-requested areas next year.
We'll officially announce the first DLC of 2018 just after the first of the year, but here's a small preview: It's a dungeon-based DLC called The Elder Scrolls Online: Dragon Bones. As the name implies, it is Nord-based in theme, with each of the two dungeons expanding upon the lore of that region.
Coming with Dragon Bones is an update full of quality-of-life improvements and additions, including at least one long-awaited feature that everyone who cares about their characters' appearance will love and the Homestead storage items I talked about earlier. We'll give you more details on this update when it launches on the PTS early (very early) next year.
It's not always about new content, of course—we'll be spending some time adding more improvements and fixing any outstanding issues and bugs. Stay tuned for the PTS patch notes for updates on those and, obviously, keep your comments coming on the forums and elsewhere. We value your feedback and take it very seriously.
WRAPPING UP
I know I say this often, but we all mean it here at ZOS: Thank you. Thanks for your support, passion, and commitment to making the world of Tamriel amazing. Because of the nature of ESO, much of the game's character comes from the community (i.e. you!), and ESO is known as one of the most welcoming, helpful, and awesome communities in gaming. Let's keep it going together!
- Matt